The ISTE Essential Conditions are the 14 critical elements necessary to effectively leverage technology for learning. They offer educators and school leaders a research-backed framework to guide implementation of the ISTE Standards, tech planning and systemwide change.

Learn more about each condition below and find out how they apply to your school or district. Share the information with your colleagues!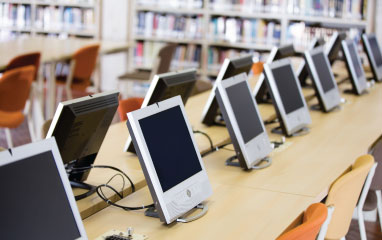 Proactive leadership in developing a shared vision for educational technology among all education stakeholders, including teachers and support staff, school and district administrators, teacher educators, students, parents and the community.
Stakeholders at every level empowered to be leaders in effecting change.
A systematic plan with a shared vision for school effectiveness and student learning through the infusion of information and communication technology (ICT) and digital learning resources.
Ongoing funding to support technology infrastructure, personnel, digital resources and staff development.
Robust and reliable connectivity and access to current and emerging technologies and digital resources, with connectivity for all students, including those with special needs, teachers, staff and school leaders.
Educators, support staff and other leaders skilled in the selection and effective use of appropriate ICT resources.
Technology-related professional learning plans and opportunities with dedicated time to practice and share ideas.
Consistent and reliable assistance for maintaining, renewing and using ICT and digital learning resources
Content standards and related digital curriculum resources that are aligned with and support digital age learning and work
Planning, teaching and assessment centers around the needs and abilities of students
Continuous assessment of teaching, learning and leadership and evaluation of the use of ICT and digital resources
Partnerships and collaboration within communities to support and fund the use of ICT and digital learning resources
Policies, financial plans, accountability measures and incentive structures to support the use of ICT and other digital resources for learning and district/school operations
Policies and initiatives at the national, regional and local levels support schools and teacher preparation programs in the effective implementation of technology for achieving curriculum and learning technology standards
Lead & Transform Diagnostic Tool
For several years, ISTE offered the Lead & Transform Diagnostic Tool, helping thousands of schools and districts evaluate their organizational capacity against the Essential Conditions. But in 2020, the Diagnostic Tool was discontinued. In addition to the Essential Conditions, we recommend that leaders and decision-makers explore the ISTE Standards for Education Leaders for ideas on today's best effective leadership strategies.